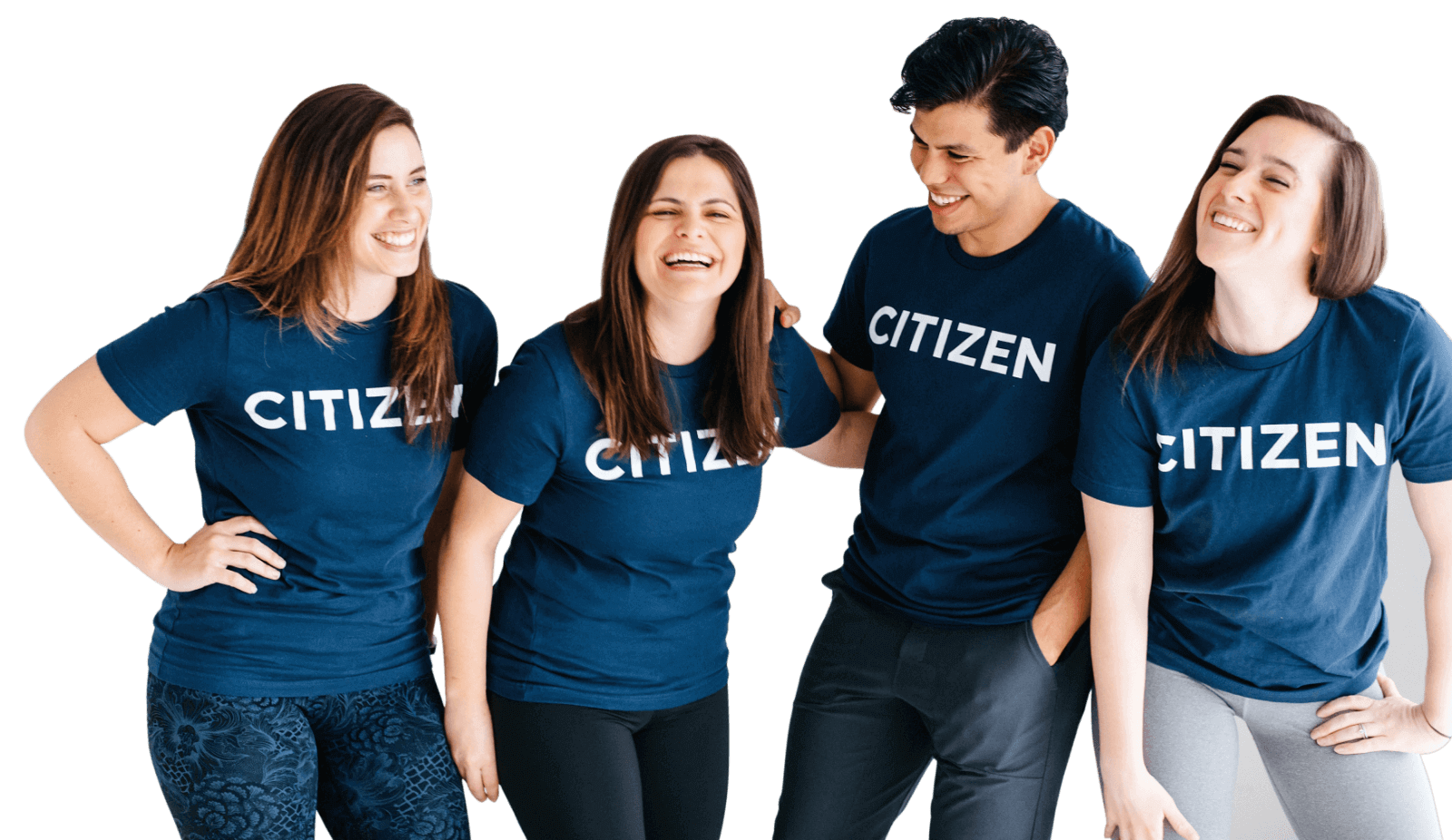 Investing in our team's Future: How Citizen Pilates is disrupting Houston's boutique fitness industry
Today is National Employee Health and Fitness Day! Celebrated on the third Wednesday each May, NEHFD was established to raise the awareness of health benefits for employees through company's wellness programs.
This year, Citizen Pilates put a different spin on this important day to accelerate our team's financial wellness. Through our partnership with Guideline, we're proud to announce we now offer a traditional 401(k) retirement plan to all employees after only 6 months of service.
This announcement certainly doesn't dominate business headlines, especially if you work for a large company, but it is uncommon for local businesses and even less common in boutique fitness. In fact, only 10% of small businesses in the US offer a retirement plan.
In 2015, I founded Citizen Pilates to explore new fitness studio norms to boost productivity, employee satisfaction, and overall financial and mental well-being. For over 8 years and across multiple locations, addressing chronic deficiencies to change the human capital landscape in the boutique fitness space has been paramount to Citizen's culture.
Diversifying our employees' financial well-being has several benefits, including increased job satisfaction and employee retention. Additionally, offering financial wellness programs can help reduce employee stress and improve overall productivity. Still not convinced?
What's in it for small business owners?
Retention: Investing in employees' financial future can increase their job satisfaction and loyalty to the company, ultimately reducing turnover rates and saving money on recruitment and training costs.
Productivity: When employees are financially stable, they are less likely to be distracted or stressed by financial concerns, leading to increased productivity and better work performance.
Reputation: A company that invests in its employees' financial well-being is viewed as socially responsible and caring, which can enhance its reputation and attract top talent.
Build a business without boundaries
Employees are the backbone of any small business, as they contribute their skills, knowledge, and expertise to help the business succeed. They also help create a positive work environment that fosters teamwork, productivity, and innovation. Without employees, small businesses would struggle to meet their goals and achieve success; however many owners do not prioritize their employees success. Start small and challenge your preconceptions – "benefits" do not always imply medical, dental and retirement. Where can you start?
Flexible hours: Offering flexible work schedules can improve employee satisfaction and work-life balance, leading to increased productivity and reduced turnover.
Personal development opportunities: Providing opportunities for employees to learn new skills or pursue their passions outside of their job responsibilities can boost morale and foster a sense of loyalty to the company.
Wellness program: Extend a healthy hand to your team and explore interactive, personalized wellness programs that reward daily engagement and create long-term behavior change. This type of mindfulness training can improve employee well-being and reduce absenteeism and turnover.
It's important to differentiate yourself by being agile and adaptable to your growing workforce. Leverage modern technology to streamline your employees' experience to enhance their overall happiness and well being. Focus on their unique strengths and lean into local connections to further empower your team. You've got this!