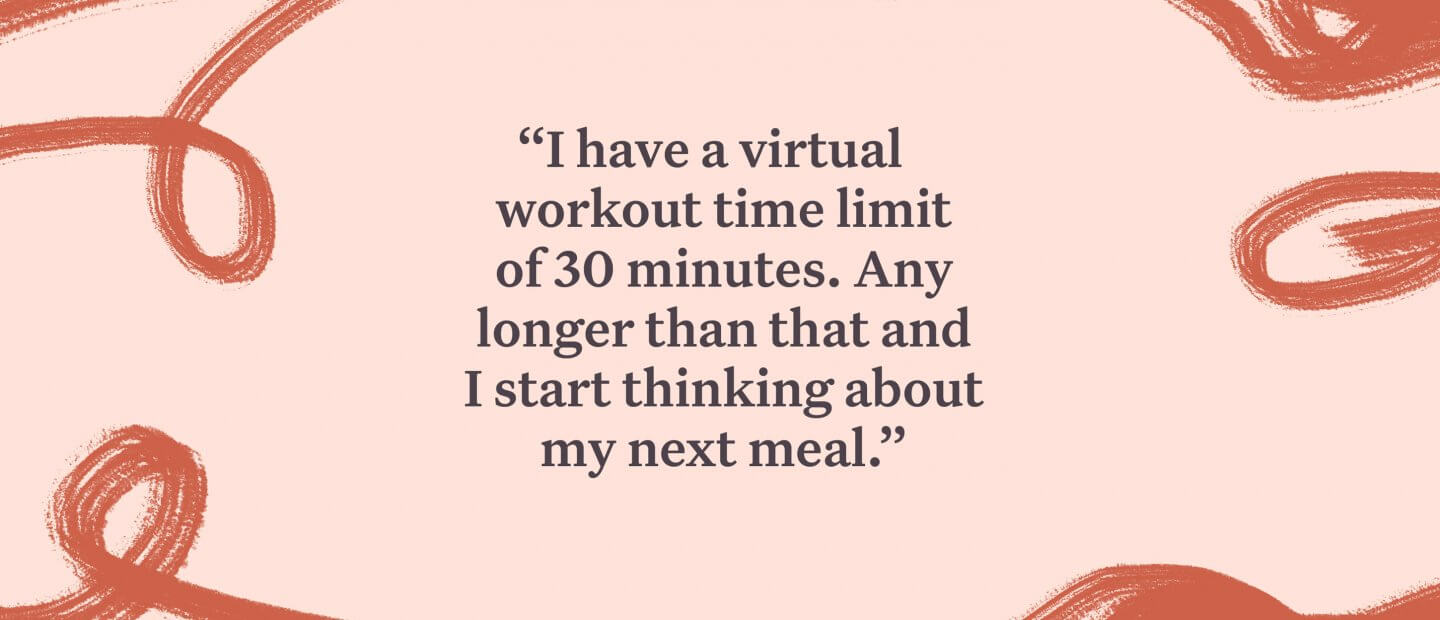 3 Things I Learned from Taking an Online Pilates Class
PUBLISHED THURSDAY SEP 03, 2020 BY MEREDITH SIMMONS
If you're like me, 2020 has made your typical fitness routine toast. From virtual to outdoor classes in a record heatwave, it seems like I never know what challenges this year will throw at me. And just when I thought I had a good routine figured out, I developed jumper's knee from the impact of outdoor workouts.
I've had adventures with this particular brand of tendinitis before and know that healing requires a reduction of high-impact activity. Because I do HIIT workouts regularly, this meant exploring a new world of fitness that would challenge me while I need to balance sweat with recovery and I decided to give online Pilates a try.
At about the same time, I saw a social media post from Jess Hughes, the owner of Citizen Pilates in Houston, Texas, announcing her new on-demand virtual membership. Even though  I've interviewed Jess multiple times over the years, visited one of their studios, AND own some of their swag, I had yet to take a class from Citizen.
Then, when I browsed Citizen's library to determine the best workout videos for my adventure into online Pilates, I was stoked to see that there was a video focused on abs and hip mobility—essentially, it was my perfect fit.
After taking the class (which I loved, btw!), here are my top three tips for you to start your at-home, virtual Pilates practice based on my experience in class.
1. Know yourself before you book
To find the perfect workout, you need to first identify what you like and what type of challenge you're looking for. There are a lot of different types of Pilates workouts out there. For example, if you are looking for a challenging session that won't require a shower after, you may be more interested in a class that mimics the feel of a reformer with the use of a resistance band. On the other hand, if you're looking for a full-body workout that will leave you dripping in sweat, there are fusion and HIIT hybrid classes out there. Whatever your goal is, there's a Pilates style out there for you.
You also need to know if you prefer live-streamed or on-demand classes. With so many choices, you need to know your preferred workout style and your goals to pick the right one. For me, I have a virtual workout time limit of 30 minutes. Any longer than that and I stop giving my full effort and start thinking about my next meal. I'm also an introvert, and live workouts take a lot out of me because, to me, it feels like the instructor is in my home. I can do live stream workouts sometimes, but taking them every day would be emotionally exhausting. Because I knew my workout needs, I knew that I needed to find a high-quality, 30-minute on-demand class.
The other reason why I love on-demand workouts is that if the class isn't enjoyable, I can always turn it off, and no one else knows. That said, let me go ahead and give you the spoiler: I did not turn off Citizen Pilates. In fact, I was surprised when it was over after 30 minutes because the class went so well, I lost track of time. That's not to say it was easy—my Apple Watch, my heart rate got into the low hundreds and I burned some serious calories in a short time.
2. Mind your setup
I've learned that planning is the key to success with virtual workouts. Since I'm an early morning workout person, I set up my living room and mat before I went to bed to make sure that I was ready to roll when I woke up. Be sure to place your mat in a place that allows you to see your phone, computer, or whatever device you're using to watch the video easily. Pilates is all about proper posture and alignment—so make sure your setup doesn't require you to move your head and neck awkwardly! You'll also want to make sure that the space around your mat is clear of anything you might kick or whack with a part of your body. Trust me—it hurts when you unexpectedly hit something hard with your pinkie toe!
While working from home has been a boon for the sweatpants market, leave the loose-fitting clothes for after your sweat sesh. Stick to close-fitting workout gear for your Pilates class—I recommend a tank top and capris or longer pants. Sleeves can get in the way of some types of arm work, and you'll want to protect your knees from mat chafe. Again—trust me, it doesn't feel great. If you're doing a live stream class, try to wear solid colors so that the instructor can clearly see the lines of your body to coach you better. And, depending on your mat, you might want to consider socks with grips to help prevent you from sliding around.
While my workout didn't have a lot of sweeping motions, there was a movement where we combined a leg raise with a push-up. There was enough of a challenge just doing the movement, that dealing with obstacles at the same time was more difficult than necessary.
3. Stay at the instructor's pace
About halfway through the class, the instructor called out "Momentum isn't a muscle." She said it to remind students that they needed to have control over their movements, and let their muscles, not gravity, do the work. While it's true of any Pilates class, it especially applies to virtual classes. When you take a Pilates class in person, your instructor will help guide your tempo, either with counting, music, or breathing exercises. That in-person pacing goes out the window when you're working out from home, but it's still critical to getting results. When you take a virtual Pilates class, make sure you're taking the same pace as the instructor—and don't speed up slow movements, unless they tell you it is okay!
Here's an example from the class I took from Citizen Pilates class. Late in the class, there was a tough movement where you had the choice of raising your body off the mat in a modified side plank or staying on the mat. The stimulus of the movement was the thigh, not the core, and if you ignored the instructors' pace cues, you would have gotten a very different workout—and burned out your arms holding up your body. I stayed on the mat, doing my best mermaid impression, and wound up thighs that reminded me of my workout for the next two days. Basically, it was a success.
It really is the perfect time to try Pilates—with so many options of classes to take, you're sure to find the ideal match for your goals. When you're ready, search the Mindbody app to find a virtual class, whether it's at a studio near you, or half the world away.
ABOUT THE AUTHOR
Meredith is an avid sports fan and group fitness addict, which lead to her becoming a certified fitness instructor in 2019. A long-time Mindbodyian, Meredith helps tell the stories of the thousands of businesses using Mindbody to make the world a happier and healthier place.