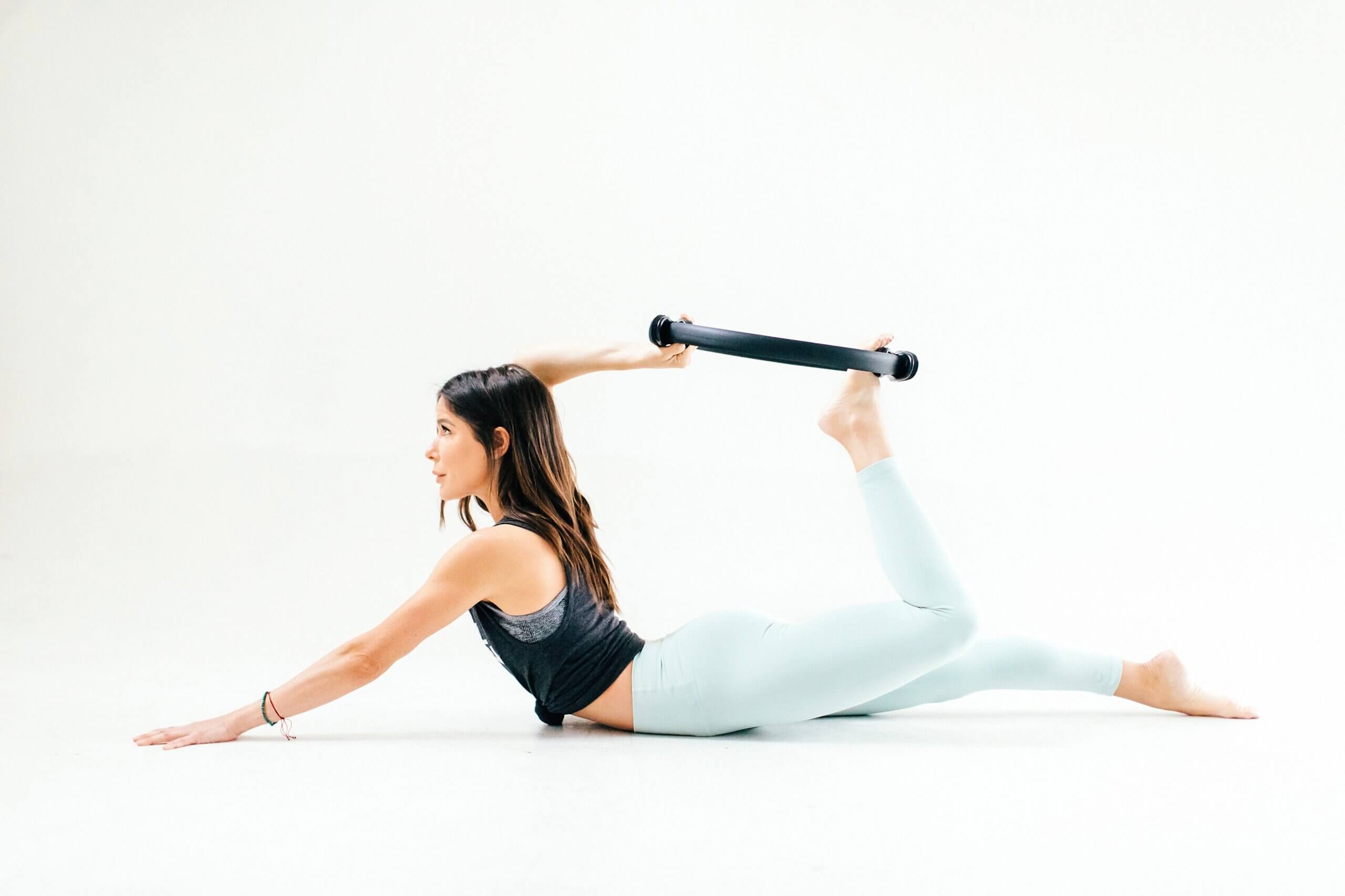 Building muscle, building life: The Halo Effect of Pilates on our Whole Selves
If you've stepped foot into one of our studios, you know immediately that Pilates at Citizen is about more than just exercise. Our whole goal is for you to find the strongest version of yourself–physically and mentally. While there are enormous physical health benefits to Pilates, such as increased muscular strength and endurance, enhanced flexibility, improved posture and balance, and reduction of body fat, workout out with us will help you lean into life more, walk taller, and overall feel better about yourself.
The "halo effect" of Pilates on our lives is real! Regularly practicing Pilates can reduce depression and anxiety, improve our perceptions of ourselves, and promote overall life satisfaction. But don't take our word for it! Read on.
Serotonin, dopamine, and norepinephrine are three chemicals in our bodies that are involved in mood regulation and depression. For the brain to maintain a steady mood, it must have balanced levels of these chemicals: decreased levels result in poorer mood and possibly depression, while increased levels result in enhanced mood.
Several studies have found a positive link between a regular Pilates workout and enhanced levels of these chemicals.
In two recent studies, participants who practiced Pilates three times a week for at least 50 minutes showed higher serotonin and dopamine levels in their blood than the control group who did not practice Pilates.
And the best part is that reduced depression and anxiety among people who practice Pilates has been reported in studies of all types of people: overweight women, the elderly, and healthy women of all ages.
Pilates has also been shown to improve our perception of ourselves (or "self concept"), and our overall life satisfaction. Our self concept is the mental image we have of ourselves, and is made up of our self esteem (how we feel about ourselves), body image (how we feel about our body), identity (who we think we are), and role performance (how we feel we're fulfilling our role in life).
A recent study corroborated several others when it found that women who practiced Pilates for at least two hours a week showed improved self concept and improved overall life satisfaction.
When we feel better about ourselves, it can change our whole lives. How we feel about ourselves affects not only us, but also the way we interact with others and with our world. When we are happier or more at peace with ourselves, that's what we bring into the world. Peace within ourselves can help us be more understanding with our kids or spouse, or more patient with the customer service rep on the other side of the phone.
Increased confidence in ourselves can help us not only reach goals we never thought possible, but reach for goals we hadn't even imagined in the first place. At Citizen Pilates, the physical benefits of what we do here are secondary to our larger goal – to help you feel like and be the best version of yourself – whatever that looks like. Sign up today to get started on your journey to the strongest and best version of yourself! We promise you won't be disappointed.